Last Updated on 1 November 2019
Total and Permanent Disability Insurance (TPD Insurance)
---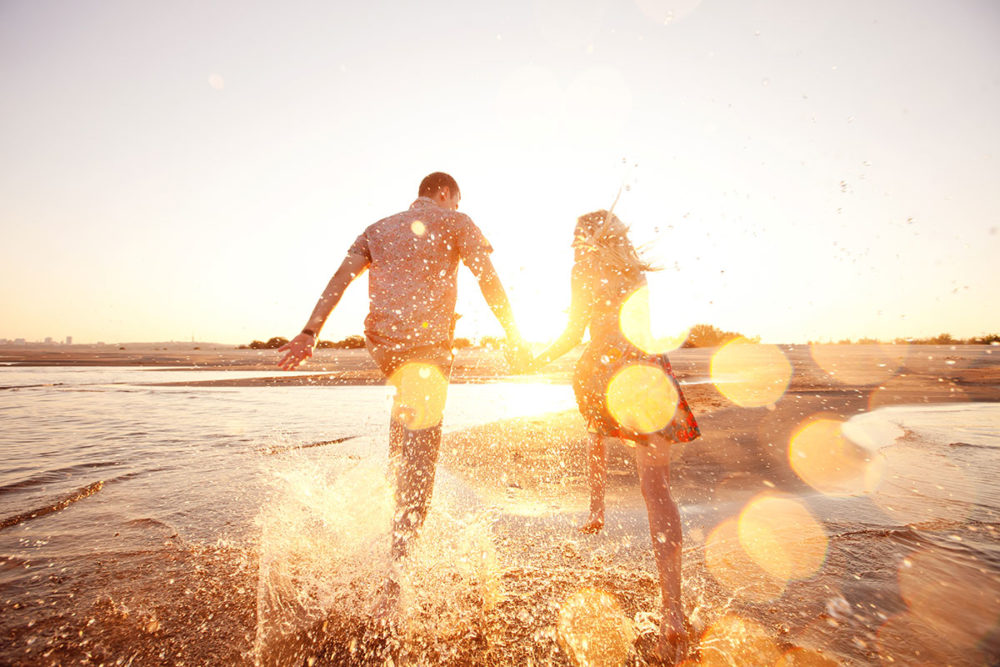 Total and permanent disability insurance (TPD) is an add on to regular life insurance. The policy is designed to lift financial pressure off you, should an illness or injury leave you completely or permanently disabled and unable to work.
To give you some context, check out the following types of life insurance to see where TPD fits in, and how it differentiates from the other options available.
Key Points
TPD stands for Total and Permanent Disability Insurance and it is paid out in the case of certain unexpected injuries or illnesses that leave you unable to work.
The exact illnesses and injuries covered will vary between each policy. If you are unsure, contact your insurer. For this reason it's also important to shop around and know what's covered before committing to a policy.
There are two categories within TPD cover: 'Own occupation', which covers you if you're permanently unable to work in your normal occupation, and 'any occupation', which covers you if you're permanently unable to work in any occupation.
What Types of TPD Coverage Are Available?
As with regular life insurance, you can select the type of cover you're after. TPD offers the following options. You may choose one or more:
Accident cover
Illness cover
Sports cover
So, what does each option cover you for?
| TPD Insurance Type | Covers you for… |
| --- | --- |
| Accident Cover | Injuries caused by transport accidents, causing total, permanent disability. |
| Illness Cover | Illnesses such as cancer, heart disease, organ failure or neurological diseases, causing total, permanent disability |
| Sports Cover | Injuries caused while playing sports, in the event of total permanent disability. For example, a broken back. |

*Refer to your Policy Schedule, as all injuries/illnesses are subject to Special Conditions if specified.

When looking into TPD, the other thing you need to consider is whether you will go with an 'own' or 'any' occupation policy. But what's the difference?
Own: With Own Occupation coverage, you will receive a lump sum if you become unable to engage in work related to your chosen career path. For example, if you're a surgeon but permanently injure your hand, and therefore can no longer work as a surgeon, you will receive benefits.
Any: With Any Occupation coverage, you will be provided with a lump sum payment upon injury/illness that deems you unfit to work in any type of occupation you are trained for, suited to or capable of.
Does TPD cover me if I don't work?
For individuals who work limited hours, or do not work at all, there's another option available called Home Duties TPD.
This type of cover is based on the cost involved in performing household duties such as cooking, shopping, cleaning and caring for children.
The services provided by a homemaker should never be underestimated. They provide significant value to a family and can be expensive to replace. TPD coverage is just as important for an individual with no formal job outside of the home.
What is covered by TPD?
TPD covers both physical injuries and illnesses, and certain mental illnesses. Depending on your insurer, these may include:
Injury from a major accident
Cancer
Heart disease
Post-traumatic stress disorder
Depression
Severe anxiety
According to the Australian Bureau of statistics, in 2012, it was reported that of all people with a disability, 18.5% had a psychological disability. 96% of people with a psychological disability reported needing assistance in at least one area of everyday life.
It's important to understand the definition of TPD, for your peace of mind, and to avoid claim disputes or misunderstandings. Note:
Some policies may have waiting periods in place.
Certain TPD payouts may have exclusions for pre-medical conditions.
Each policy will vary in their criteria for what defines a total, permanent disability.
Be mindful of the definitions and rules that apply specifically to your policy, or the policy you're considering. Keep in mind that the purpose of TPD is to cover you with a lump sum if you become permanently disabled to the point of no longer being able to work. Therefore, the outcome of your injury or illness is key.
Are Partial Benefits Available with TPD?
You might be wondering what we mean by 'partial' benefits. If you suffer the permanent loss of one limb, or lose sight in one eye, for instance, this would be considered partial disablement. And yes, there may be benefits available in these cases. More specifically, you may be able to claim 25% of the total TPD lump sum you would receive if you became totally and permanently disabled.
It's best to confirm whether this benefit is included in your policy before signing up.
How Much TPD Cover Do I Need?
There is no one answer as everyone has different needs and preferences. To help you decide on the right coverage amount, here are a few things to consider:
Ongoing expenses/debt: Consider living expenses, household bills, any debt you may have, and any other ongoing fees.
Unexpected medical costs: In case you run into any unexpected medical mishaps, prepare by estimating rehabilitation costs, nursing care and home/vehicle modification costs.
Other future expenses: Plan ahead and consider any future commitments your family may have, such as higher education costs for children, household expenses, etc.
Your needs and those of your family: Other factors, such as your age, the ages of your family members, and your partner's capacity to earn an income are also worth considering.
Calculate the total of these expenses to get a better idea of how much cover you should select.
Can I Purchase a Stand-Alone TPD Policy?
While TPD is usually purchased as an add-on to life insurance, there is a stand-alone option available. But what's the difference? Why would you go with a bundled policy over a stand-alone one, or vise versa?
It comes down to individual circumstance, but generally stand-alone policies provide greater flexibility. Of course, greater flexibility usually comes with an extra cost. But the difference between stand-alone and bundled policies might not be as big as you think, especially for the peace of mind and extra benefits, should anything happen to you (touch wood).
A stand-alone policy may offer greater flexibility. How? If you decide to bundle your policies, your TPD payout can potentially affect your other insurance types.
For example, let's assume you bundle life insurance with TPD, with your life insurance payout set as $600,000 and your TPD payout set as $400,000. If you needed to make a claim on TPD, you'd be paid a lump sum of $400,000. Bundling your policies, in many cases, creates a shared risk. This means that rather than having an amount of $600,000 available for life insurance, you now have $200,000.
If you want to avoid one policy affecting the other, it's best to purchase stand-alone policies, rather than one linked policy.
Here's a quick overview on some of the advantages and disadvantages of both policy types:
Options
Pros
Cons
Stand-Alone Policy

Greater flexibility
Making a TPD claim would not affect your life insurance, as the policies are separate

Bundled Policy

Your premium is generally more cost-effective

Making a TPD claim will affect life insurance policy
Comparing TPD: Checklist
Determine how much cover you will need: Everyone's needs are different, so it's important to make your calculations and prepare ahead. This will eliminate potential frustration or disappointment when it comes to making a claim later on.
Compare, compare, compare: Premiums and features vary, so take the time to shop around. Don't judge a policy solely on its price, but also consider what each policy includes. A cheap policy does not mean 'value for money', and a higher premium does not necessarily mean you will receive greater benefits.
Don't ignore the fineprint: Ensure you know about any exclusions that may apply, and know your policy inside-out. This way, you won't run into any hurdles in the event of making a claim.
Is TPD Available Through Superannuation?
Yes, you can choose to fund your TPD cover through superannuation. There are advantages and disadvantages to doing this.
Funding Your TPD Through Superannuation
Pros
Cons

Cheaper, as funds purchase policies in bulk
Possible to negotiate price further, if you have an employer-sponsored plan
No need to dip into your pay, provided premiums are deducted from your super savings
Possible tax benefits as super contributions are pre-tax
No need for medical exams
Easy to manage your insurance, provided funds are set up to automatically be deducted

Fewer options for coverage level and insurance type
If your super is not being offset by contributions, your super balance will decrease over time
You may be required to pay tax on certain benefits
TPD cover through super often ends at a certain age (usually around 65-70 years)
There may be a delay in payments
You may double up on insurance costs if you have more than one super fund
What Factors Might Affect My Total Permanent Disability Premium?
Gender – Studies show that men are more likely to be exposed to risky situations that could cause injury. Therefore, your gender will impact on your premium.
Age – The extent to which your age will impact on your policy varies between insurers. If you're a young person, your premium might be raised based on the findings that the lifestyle of youth involves greater exposure to risk. However, premiums may also be higher for older people due to greater exposure to injury in old age.
Occupation – Certain occupations pose more risk than others. If you're a police officer, fireman or construction worker, your risk for injury increases. Expect your premium to rise, also.
Lifestyle – Are you involved in rock climbing or scuba diving? Chances are your premium will be affected because of the injuries you could potentially incur. Hobbies, sports, and other lifestyle factors that create greater risk for injury will likely raise premiums.
Driving – Your driving record will also affect your premium. The more tickets incurred, the higher your premium will be. In some cases, you may be denied TPD cover due to a negative driving history.
What Should I Pay Attention to When Looking for TPD?
Cost
Inclusions and exclusions
Additional features
Level of coverage
Reputation
Fineprint
More on Additional Features…
The following features apply to certain policies. If any of these add-ons are attractive to you, be sure to check whether they are included.
Buy back option: Reinstate cash that has been deducted from life cover, if you have a linked policy.
Partial disability benefit: Receive a payment in the event of partial disablement. For example, losing sight in one eye, or losing one limb.
Total disability benefit: An amount paid if you become totally disabled due to injury or illness, and are unable to work.
Premium freeze option: This feature is offered by some insurers. It allows you to "freeze" your premium so that the price stops increasing with age. You can "unfreeze" your policy at a later time, when you're ready. However, note that if you decide to freeze your policy you may lose certain benefits depending on your policy's terms and conditions.
Whether this is the first time you've heard about TPD, or you've been thinking about taking out cover for some time, it's a good idea to think ahead and prepare for the unknown.
Almost one in five Australians reported living with a disability, according to the Australian Bureau of Statistics in 2015. While we hope you never need it, covering yourself will provide peace of mind, just in case.