Last Updated on 11 February 2020
Income Protection Insurance
---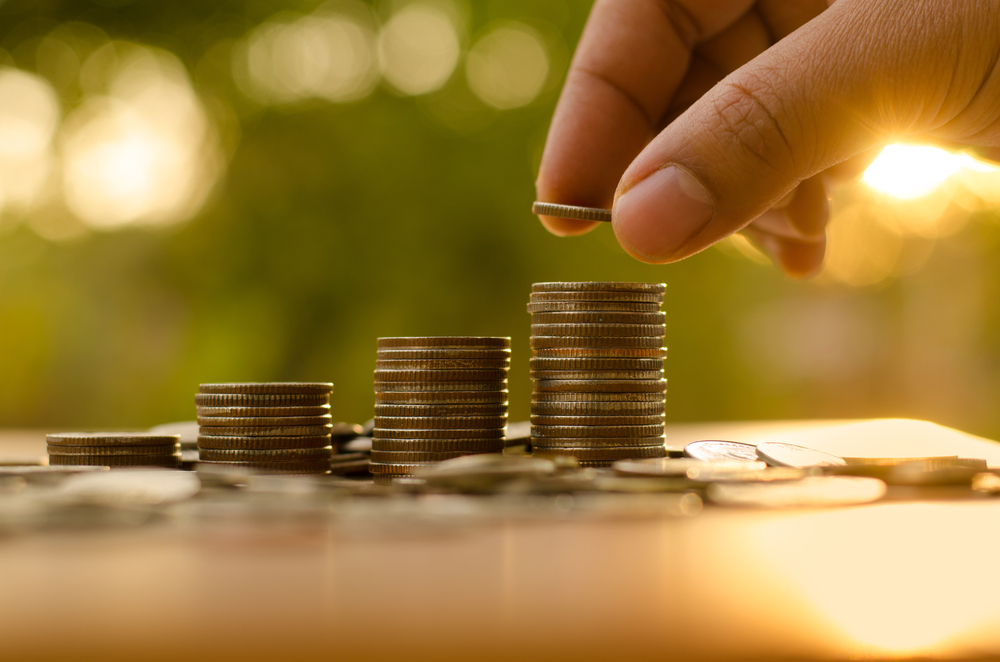 As you may have guessed, income protection (IP) covers you in the event that you are no longer able to work due to injury or illness. Things don't always go to plan, so why not plan in the meantime?
Income protection generally provides you with monthly payments that replace up to 75 percent of your monthly income should you find yourself unable to work due to injury or illness. You can replace your lost income for up to two years with most policies.
Income protection may be especially reassuring for those with:
A mortgage

A car

Ongoing debts

Children
Is Income Protection a Type of Life Insurance?
Income protection is different from a life insurance policy, which pays out upon your death, a serious illness or terminal condition. While a life insurance policy generally pays out a lump sum for a death or a covered illness or injury, income protection insurance pays out a monthly payment for a limited period of time while you remain unable to work.
Coverage
You will be covered through:
A monthly payout of up to 75% of your regular income

Additional benefits that provide coverage for expenses during rehabilitation
Benefit Periods
A benefit period is the amount of time your benefit will be available. In other words, you can select a set amount of time (one to five years) or a specific age up to 65. For this period of time, you will receive payments.
Of course, a longer benefit period doesn't come for free. Premiums are relative to benefit periods. So, a longer benefit period will see higher premiums.
Select a benefit period you can comfortably afford to pay.
Types of IP
Similar to stepped and level premium options for life insurance, income protection also has two subtypes that come with their pros and cons. They are:
Agreed value insurance

Indemnity value insurance
Agreed value insurance is when you agree on the amount of cover you will receive at the time of application. So, no matter whether your income increases or decreases over time, you will receive the amount specified during your application. This amount is based off your income at the time, and will usually be around 75% of your income.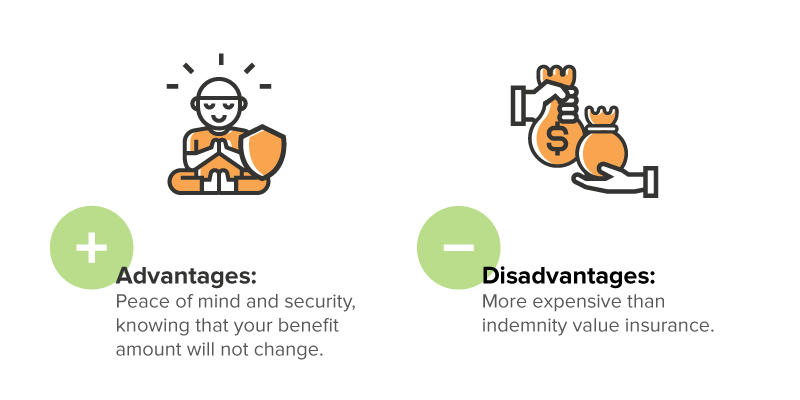 Indemnity value insurance bases your benefit amount off your income at the time of making a claim. This means that if you were making more money at the time of application, your benefit will unfortunately be based off your current income.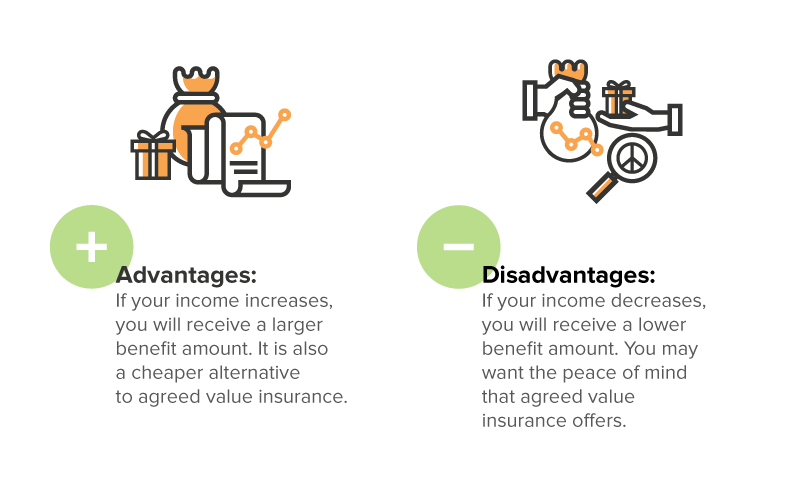 How will your insurer determine your premium?
In Australia, the cost of income protection boils down to a range of factors including:
The benefit amount

Applicant's age, gender, medical history, occupation and smoking status

General health of the applicant

The type of policy you select

The length of your benefit period

Waiting periods that may apply
Who should buy income protection insurance?
Virtually everyone who works for a living could benefit from income protection. Even if you (hopefully) never have to use it, having peace of mind is important for most people. If you or your family members could not survive without your income coming in, it might be worth investing in IP. Having income protection could mean the difference between not being able to make rent/mortgage payments or having financial security should you fall ill or become injured.
How Does Income Protection Insurance Work?
Income protection replaces your income if you have a covered illness or injury that stops you from being able to do your job. You will receive a monthly payment for up to 75 percent of your gross income, with a maximum monthly payment of $10,000 per month. Payments are generally made for up to two years if you remain unable to work for that length of time.
Your insurance policy documents (product disclosure form, or PDF) will provide details on when you can begin receiving monthly payments if you become unable to work due to an illness or injury. There is usually a short waiting period before coverage kicks in when you first sign up (for example, there may be a 30 day waiting period).
When you make a claim and begin receiving your monthly income, you will not have to make premium payments while you are being paid out.
Will Multiple Types of Insurance Pay Out For the Same Illness or Injury?
It is possible to buy multiple types of insurance policies that pay out for the same illness or injury. If you have both income protection and critical illness insurance, for example, you could receive a lump sum payment through your critical illness insurance cover when diagnosed with cancer or paralyzed by an accident and you could also receive monthly income if your cancer or paralysis prevents you from working.
How Long Can You Get Coverage For?
Buying income protection when you are young is advisable as you will likely pay less for coverage when purchasing earlier in your life. Most policies offer guaranteed renewal until your 65th birthday. This means you can keep your income protection insurance in effect for the whole of your working life. While you hopefully will not ever need to make a claim, the policy will be there just in case.
How Much Does IP Cost?
Income protection insurance costs vary depending upon how much you are earning in your position and what your salary is. For most people, the cost of premiums is just a few dollars a day.
How Should I Shop for IP?
To shop for income protection, compare policies and costs from different providers. Be sure to focus not only on premiums, but also on what your waiting period is before coverage kicks in, how long you will receive coverage if you cannot work, and when you will receive payments from the insurer if you become sick or injured. Find the best policy to meet your needs and enjoy peace of mind that you'll be financially ready should you become sick or get hurt.